ABR Designer's Work Keeps Him in the Game
2023;16(5):9
By Rodney Campbell, ABR Communications Manager
If you're an avid board game fan, you might have played one designed by an ABR employee.
UX/Graphic Designer David Short, who joined the ABR in April 2019, is a prolific game designer on the side. David has developed 10 board games that have been manufactured by German and U.S. companies. He worked on his first game for four years and released it in 2012.
"I'd been playing board games my whole life, but once I started getting into European designer games (ones that favor strategy over luck and use higher quality components), that's when I really fell in love," said David, whose games have been published in nine languages. "When that happened, I just started dabbling with it."
David always has at least one project on the horizon. He's presently developing two: one inspired by hermit crabs and another about arcade claw machines.
Finding original subjects is a challenge. David quickly dismisses topics that have been explored too often.
"Why do we need another game about zombies or pirates?" he said. "But there certainly hasn't been a hermit crab game yet. It can happen, and when it does, it's really nice to be the first to market."
After graduating from the University of Arizona with an architecture degree, David focused his first couple of board games around the business world. "Ground Floor" is a worker placement game about starting your own business. In "Skyline," players build skyscrapers by stacking rolled dice.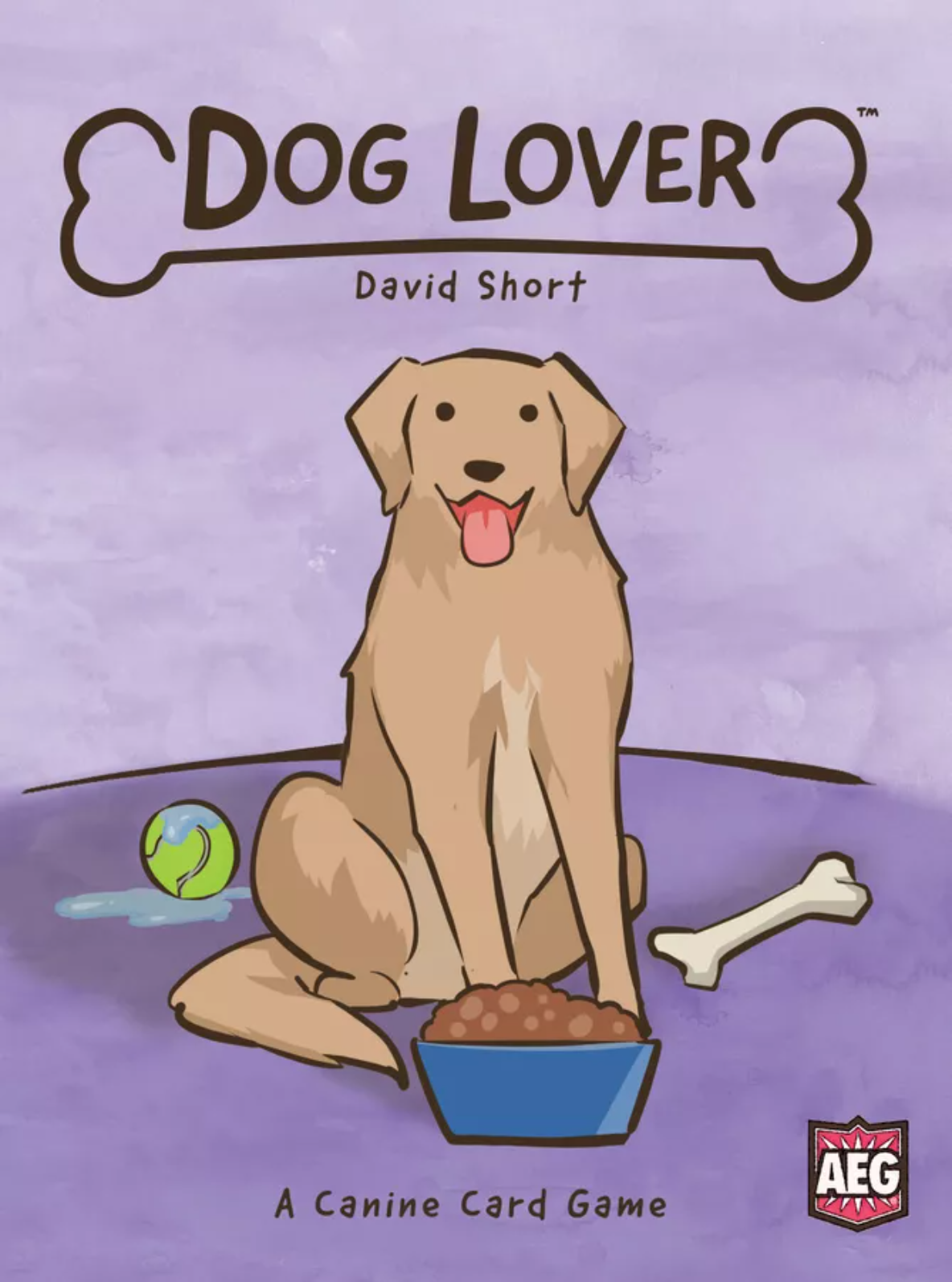 When he switched careers, his game design focus also changed. His subjects have ranged from planes and cars to animals. "Dog Lover," his latest release, is a card game suitable for the whole family about rescuing dogs and teaching them tricks.
"I was educated as an architect and practiced as an architect," David said. "I moved to graphic design, and then added UX, while still doing game design. To me, they all use the same tool set, so I find it pretty easy to jump from one to the other."
He uses many of the same UX and design principles at work that he employs when developing board games. Both disciplines need to keep the end user in mind, whether David's designing a game board or a poster for the American Board of Medical Specialties Annual Conference.
"I ask myself, 'What are people going to read first and how are their eyes going to flow through the poster?'" he said. "Those are the same questions I'm asking when somebody's looking at the game board. 'What are they going to take in first? How are they going to parse this information to make good decisions in the game?'"
He said his goal is to produce one game a year. The process can be tedious. It goes from idea to design to creating prototypes to testing to, hopefully, the market.
David relies on a few friends who also are board game enthusiasts to try his creations during the development phase. Their goal is to find faults.
"I have a consistent testing group," he said. "Their job is to break the game and find all the holes and problems. My job is to keep patching them."
Getting games produced often involves meeting company representatives in person. David has attended huge board game conventions in Germany and Indianapolis with a prototype and information sheets in hand to pitch his new releases.
"If multiple publishers are interested, I'll give my top priority the actual prototype," David said. "They'll go home and play it. If they say no, then I'll send it to the next publisher and so on until somebody says yes."
He stays involved in the process after handing off his games. That work can include art direction and assistance with marketing ideas.
"I try to stay involved with all my games," David said. "I very much enjoy being in the know and I think I have good input for those elements. I bounce around ideas with them, they'll bounce around ideas with me. It's cool to see it come together."
Once people start playing the game, it's not hard to find feedback on social media, message boards, or websites, such as BoardGameGeek.com. David loves seeing fans chatting about one of his creations, especially when they enjoy playing it.
"It never gets old to see a post about somebody liking one of my games," he said. "Hopefully, I'll never take that feeling for granted."
While praise is nice, it's not David's goal when creating a game.
"Above all, I hope my games are a good excuse to gather friends and family around the table for an enjoyable time," he said.
---
Help spread the word