October 2023 | Volume 16, Issue 5


Story Lineup Shows Passion Shared by ABR Volunteers, Stakeholders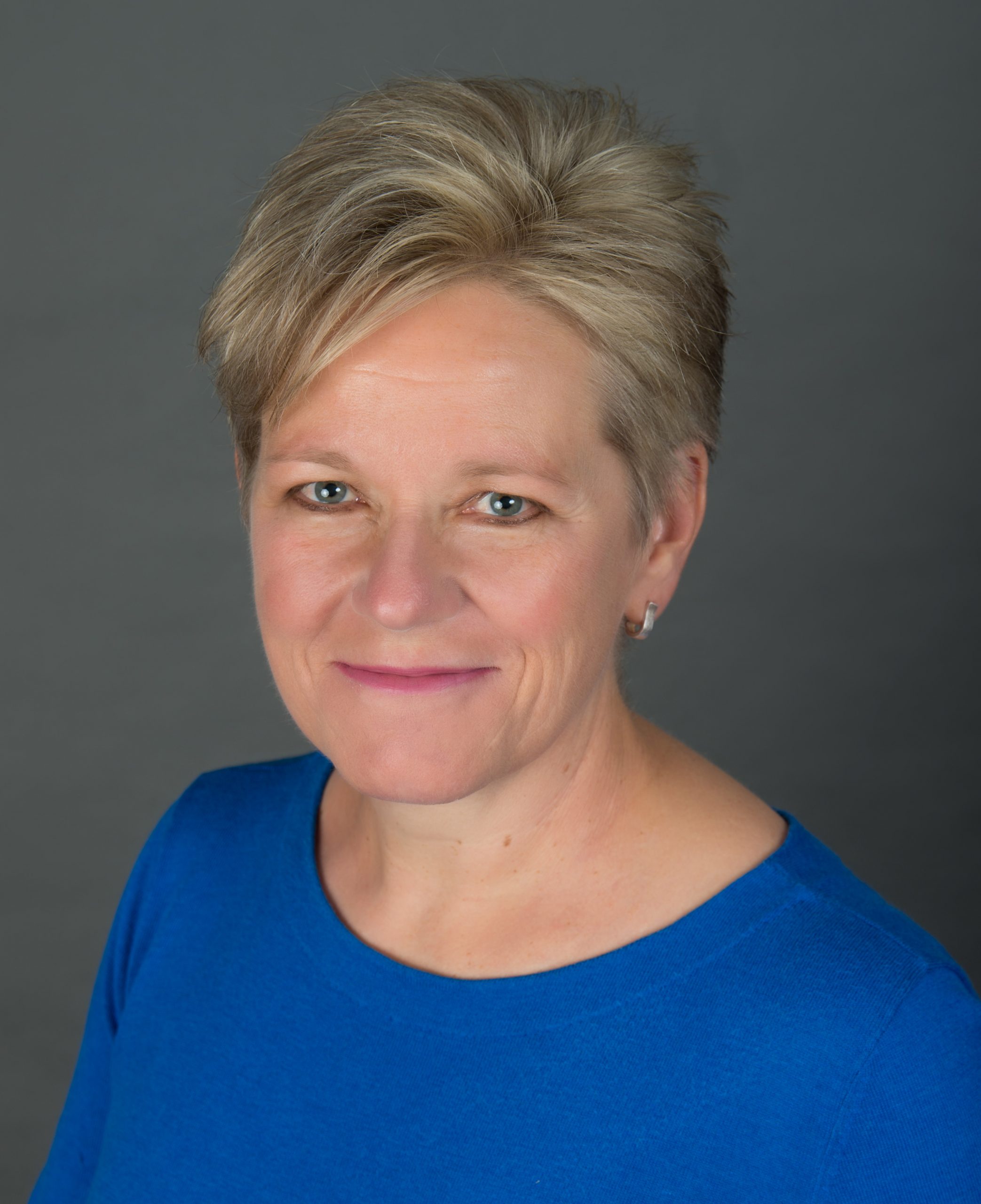 By Mary S. Newell, MD, ABR Associate Executive Director for Diagnostic Radiology
2023;16(5):1
Welcome to the October/November edition of The Beam. Although news of the world can seem overwhelming, and even bleak, I am consistently buoyed by the passion, motivation, industriousness, and care I see exemplified among colleagues across our country and beyond. Please enjoy a snapshot of such activity, as presented here.
In this issue . . .
ABR President Robert M. Barr, MD, and ABR Psychometrician Ben Babcock, PhD, describe the metrics used to identify and weed out suboptimally performing questions to ensure that the exam is best assessing candidate knowledge.
ABR Executive Director Brent Wagner, MD, MBA, outlines the ABR's ongoing and very intentional efforts to improve our board certification programs with a commitment toward increasing value for patients and our diplomates.
Click HERE to read more.

Metrics the ABR Uses to Eliminate Problematic Exam Items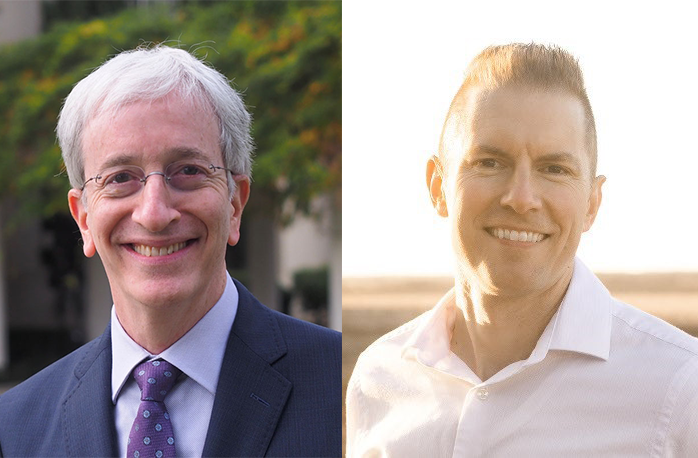 By Robert M. Barr, MD, ABR President, and Ben Babcock, PhD, ABR Psychometrician
2023;16(5):2
ABR certification exists to enhance patient care by providing the public with evidence that radiologic professionals meet a high standard of expertise and skill in the radiologic sciences. By extension, certification also offers an opportunity for radiation oncologists, radiologists, and medical physicists to distinguish themselves, through training and assessment, as highly qualified in their art. Reliable assessment of an individual practitioner's knowledge base is a critical element of medical board certification. Design and validation of these assessments require not only thoughtful consideration of the breadth and depth of exam content to support relevance but also attention to best practice applications of psychometric standards.
Hundreds of ABR volunteers actively participate in the development of exam items (questions). This process has previously been described and illustrated on our website. Two of the fundamental principles in item writing are optimizing consistency in structure (to avoid distracting the examinee from the concept under consideration) and avoiding ambiguity (to mitigate possible confusion, or a "trick," based on similarities between correct and incorrect answer choices).
Click HERE to read more.

Board Certification Has Value for Patients and Practitioners
By Brent Wagner, MD, MBA, ABR Executive Director
2023;16(5):3
I was recently asked to describe the vision for the ABR (and for me) over the next five years. Admittedly, the Board and I have been somewhat reactive over the past three years, responding in urgent and specific ways to the unpredictable impacts of the pandemic on the delivery of our certification exams. But we have also been proactive: the following two examples illustrate ongoing efforts to improve our board certification programs.
ABR Continuing Certification (formerly Maintenance of Certification, MOC) is based on standards developed between 2018 and 2021 by the American Board of Medical Specialties (ABMS) for implementation in 2024. ABR diplomates will see little to no change in the program at that time because we have implemented the enhancements incrementally over the past several years. We will continue to offer Online Longitudinal Assessment (OLA); approximately 94% of diplomates are meeting the passing standard for the required cognitive assessment based on their OLA performance. The life-long learning requirement was recently modified and no longer requires self-assessment CME (SA-CME) for diplomates participating in OLA. In addition, to avoid diplomates having to repeat activities many are already doing to improve health and healthcare, we will continue to accept structured quality program metrics that are generated, for example, through peer review and peer learning programs that support ongoing hospital medical staff credentialling processes. In aggregate, Continuing Certification is intended to allow diplomates to express a set of commitments, including "keeping up to date with advances in medical knowledge" and "working to improve themselves, their colleagues, and the systems in which they work."1
Click HERE to read more.

The ABR by the Numbers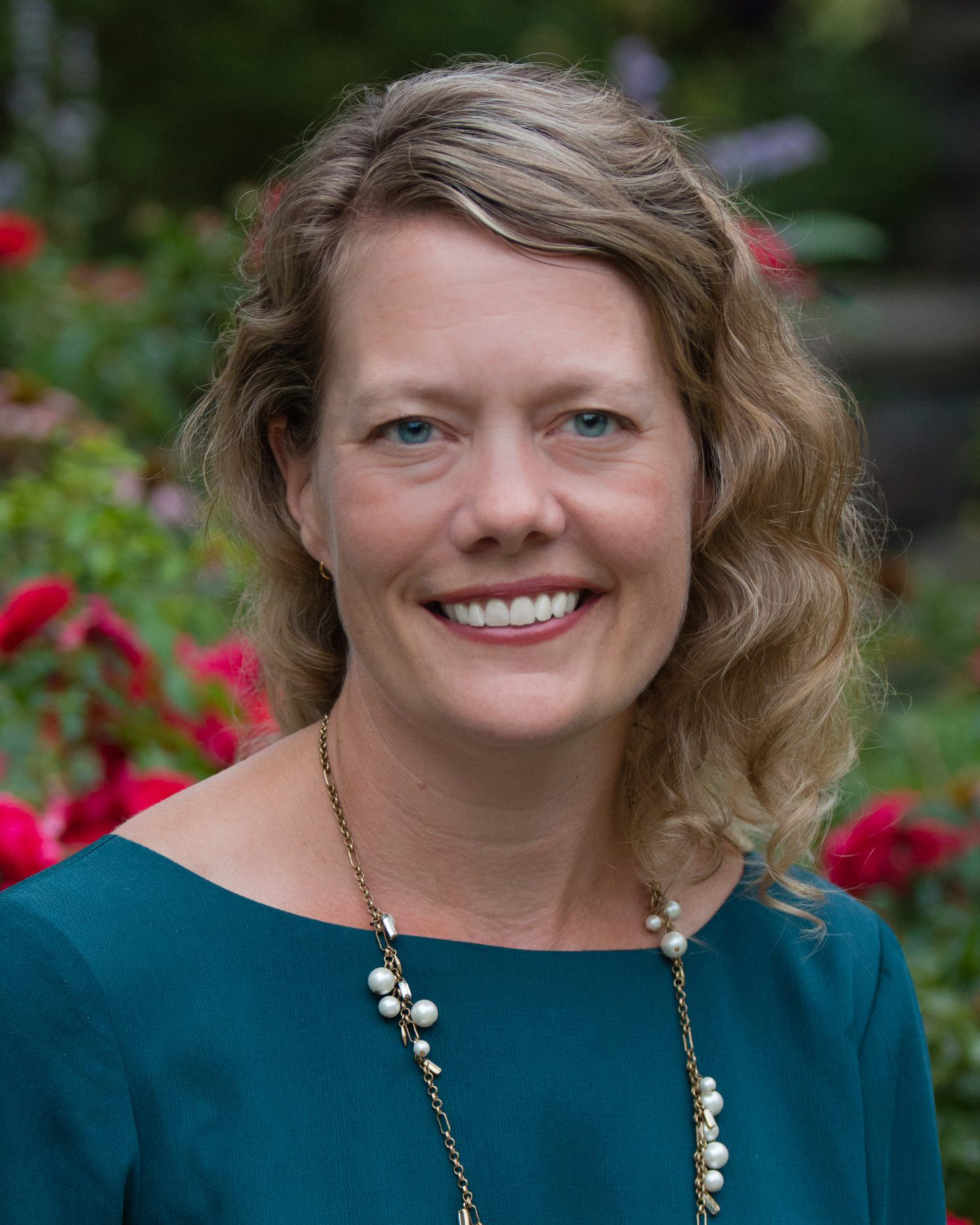 By Kate Maturen, MD, MS, ABR Trustee
2023;16(5):4
When I became an ABR trustee last year, I was surprised to discover how little I understood the organization's overall scope and scale. Despite 12 years as an oral board examiner, item writer, committee chair, and genitourinary category chair, I was only aware of ABR activities in my own domain. This served me adequately until I arrived at my first board meeting and realized the mission of the ABR extends well beyond diagnostic radiology (DR). DR is the largest discipline, but there are robust parallel processes governing interventional radiology (IR), radiation oncology (RO), and medical physics (MP), which impact thousands of diplomates.
Starting any position or leadership activity, it's useful to examine and understand the org chart. If you can get a sense of an organization's structure and resource flow, you will learn a lot about its values and priorities. Similarly, readers of The Beam might want to check out the updated Board of Trustees page on the ABR's website to see who is working on your behalf. Why? If you are a current or aspiring holder of an ABR certificate, the ABR is your organization. We carefully define and refine benchmarks for our profession to ensure public trust and confidence in your work, fundamentally protecting your livelihood. A large amount of this activity is performed by volunteers, who donate their time and expertise in exchange for travel support and an admittedly excellent collection of snacks. As an ABMS Member Board, the ABR governs our profession from within the community. We define the standards and values, rather than having those defined externally.
Click HERE to read more.

Practice Profiles Allow Personalization of OLA Content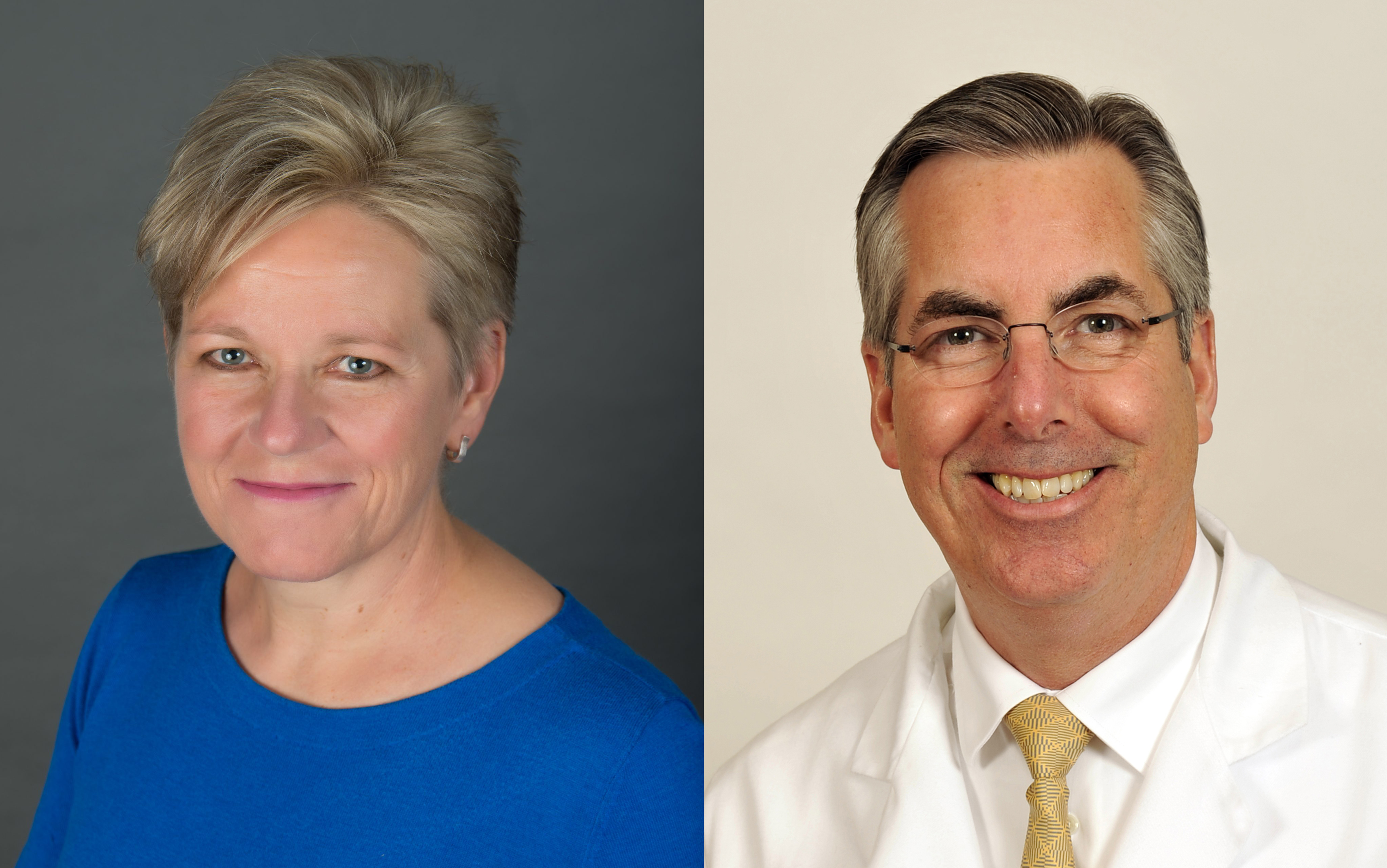 By Mary S. Newell, MD, ABR Associate Executive Director for Diagnostic Radiology and James B. Spies, MD, MPH, ABR Associate Executive Director for Interventional Radiology
2023;16(5):5
In its 2019 Vision for the Future summary, the American Board of Medical Specialties (ABMS) outlined a road map for continuing board certification and noted that its components should represent a "meaningful, contemporary and relevant professional development activity for diplomates to ensure that they remain up-to-date in their specialty."
The realms of diagnostic radiology (DR) and interventional radiology (IR/DR) are broad, with many diplomates resultingly concentrating their practices on one or a few subspecialties. Alternatively, many diplomates perform and interpret all types of imaging and procedures on a day-to-day basis. As a result, the ABR has been intentional in allowing DR and IR/DR diplomates as much flexibility as is practicable in selecting an OLA practice profile that best reflects their professional efforts.
Upon the launch of OLA, DR diplomates were offered the option to choose up to three different clinical practice areas (CPAs) from which to comprise their overall practice profile. On January 1, 2022, this number was increased to four to further expand latitude in allowing diplomates to most accurately mirror their practices. ABR psychometricians were consulted to make sure that this added degree of choice did not impact the reliability of the assessment process.
Click HERE to read more.

Medical Physics Continuing Certification Advisory Committee Gets Started
By Kalpana M. Kanal, PhD; Robert A. Pooley, PhD; and Matthew B. Podgorsak, PhD, ABR Trustees; and Geoffrey S. Ibbott, PhD, ABR Associate Executive Director for Medical Physics
2023;16(5):6

As part of the ABR's ongoing efforts to improve the relevance and effectiveness of its processes, a Medical Physics Continuing Certification Advisory Committee (CC-AC) was formed earlier this year. The CC-AC is a counterpart to the Initial Certification Advisory Committee that we described in April. The CC-ACs assist the ABR by evaluating its CC (formerly MOC) processes from a participant's vantage point. They offer suggestions for how the ABR can improve the user experience while maintaining a program that is easy for diplomates to navigate and to integrate into their daily workflow.
The MP CC-AC recently had their first virtual meeting. Members represent MS and PhD diplomates from all specializations — Diagnostic Medical Physics (DMP), Nuclear Medicine Physics (NMP), and Therapeutic Medical Physics (TMP) — and come from a mix of academic, private, and industry practices. Members are appointed for a three-year term which may be renewed once. The CC-AC will meet in person during the annual AAPM meeting (when possible) and virtually on a quarterly basis.
Click HERE to read more.

Questions About Clinical Relevance of Exam Content Remain the Same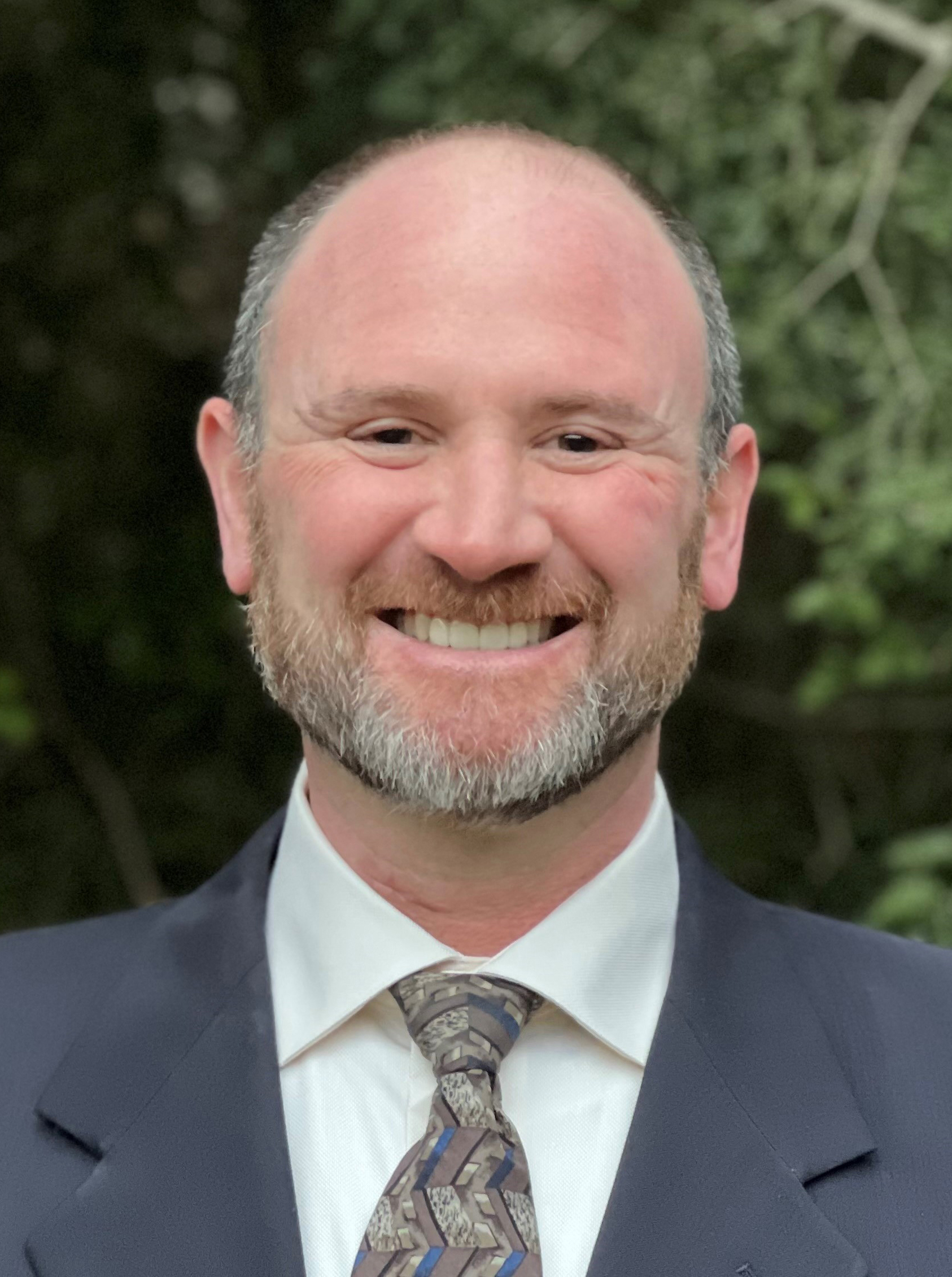 By Michael Yunes, MD, ABR Associate Executive Director for Radiation Oncology
2023;16(5):7
In 2003, I studied for my written exams in radiobiology, physics, and clinical radiation oncology, and I recall with great clarity memorizing data points from clinical trials and asking my colleagues why we needed to study molecular transport mechanisms and radioisotope decay. Twenty years later, the same questions are being asked and debated.1
I began serving as the ABR associate executive director for radiation oncology nine months ago and have observed developments intended to change this pattern. First, everyone at the ABR, including the trustees and entire staff, truly wants residents and diplomates to succeed. Second, there is a dedicated intention to modernize and advance every process and protocol to ensure that each exam is a fair and valid assessment of knowledge. In this respect, the ABR has developed and implemented remote computer-based exams, remote oral exams, and Online Longitudinal Assessment (OLA) in recent years.
Of course, this does not answer the questions at hand. Members of the Association for Directors of Radiation Oncology Programs (ADROP) and current residents in the Association of Residents in Radiation Oncology (ARRO) have expressed concern that learning the current volume of information, particularly in radiobiology and physics, is insurmountable without dedicated courses and ample study time. To assess these statements, one may utilize PubMed and enter search terms relevant to radiation oncology trainees and educators.
Click HERE to read more.

Fourth-Year Medical Student Finds Connection Between Radiology and Surgery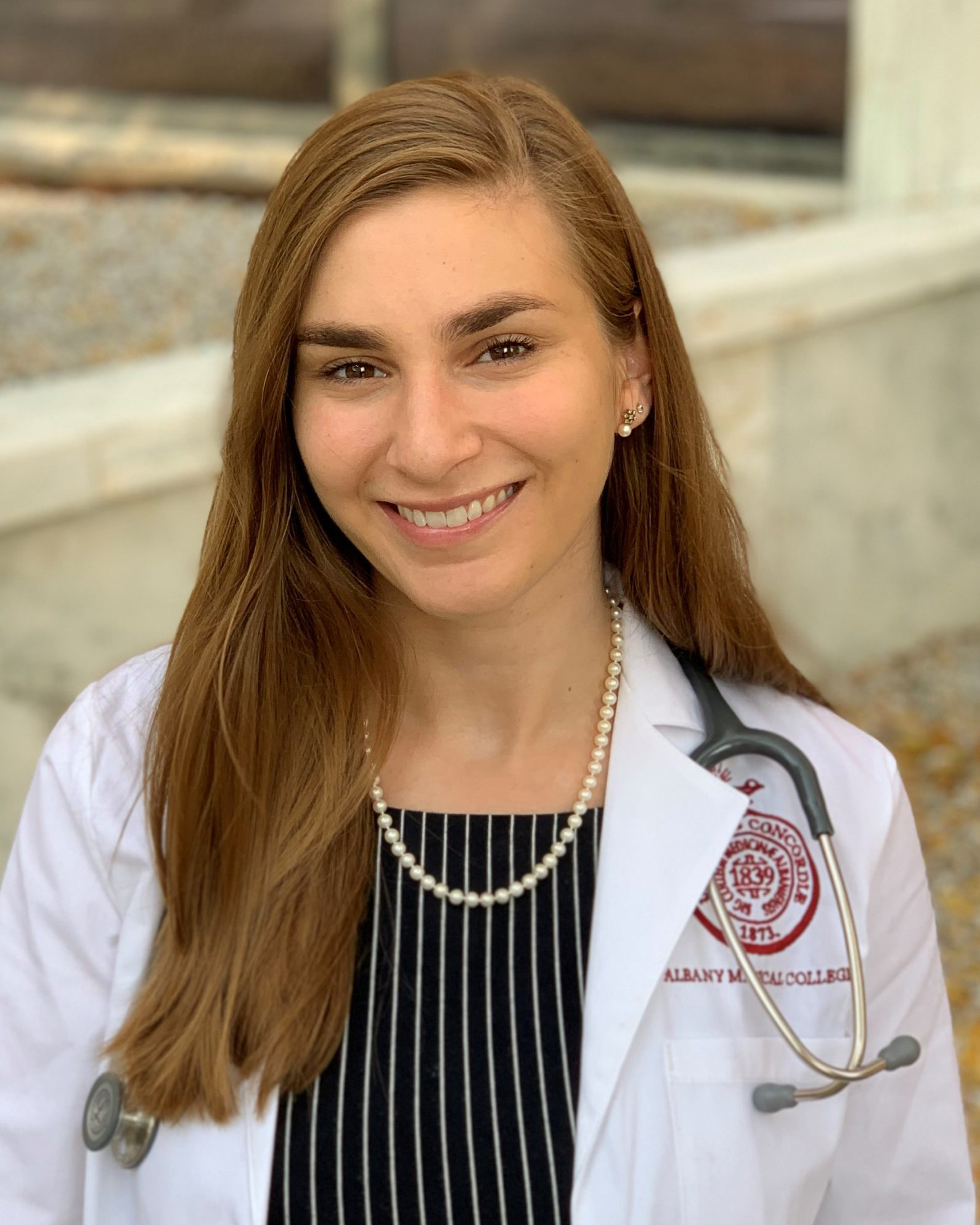 By Samantha Scott
2023;16(5):8
As a third-year medical student applying to radiology last year, I saw my surgery rotation as an opportunity to learn anatomy and how surgeons use radiology reports to improve patient care.
When I had the option to select electives during my eight-week surgery rotation, I wanted to spend as much time on the breast service as possible. I loved the idea of getting to work with women and help remove breast cancer, but I was most intrigued by how breast radiologists and breast surgeons worked together, and I wanted to experience that firsthand. I've been interested in breast imaging for a long time but was unable to get much exposure to it due to not having a radiology elective during my third year. On my rotation, I saw breast surgeons calling radiologists daily to ask for their recommendations for further imaging, if a biopsy was possible, and to get their opinions on the best treatment for their mutual patients. I had excellent breast surgeon mentors who encouraged me to look at every patient's mammogram, ultrasound, and MRI to find the abnormality myself. I poured over hundreds of ultrasound, mammogram, and MRI reports and began to learn the language used to describe breast cancer on imaging.
Click HERE to read more.

ABR Designer's Work Keeps Him in the Game
By Rodney Campbell, ABR Communications Manager
2023;16(5):9
If you're an avid board game fan, you might have played one designed by an ABR employee.
UX/Graphic Designer David Short, who joined the ABR in April 2019, is a prolific game designer on the side. David has developed 10 board games that have been manufactured by German and U.S. companies. He worked on his first game for four years and released it in 2012.
"I'd been playing board games my whole life, but once I started getting into European designer games (ones that favor strategy over luck and use higher quality components), that's when I really fell in love," said David, whose games have been published in nine languages. "When that happened, I just started dabbling with it."
David always has at least one project on the horizon. He's presently developing two: one inspired by hermit crabs and another about arcade claw machines.
Finding original subjects is a challenge. David quickly dismisses topics that have been explored too often.
"Why do we need another game about zombies or pirates?" he said. "But there certainly hasn't been a hermit crab game yet. It can happen, and when it does, it's really nice to be the first to market."
Click HERE to read more.

She Travels the World to Help Remediate Breast Health Gaps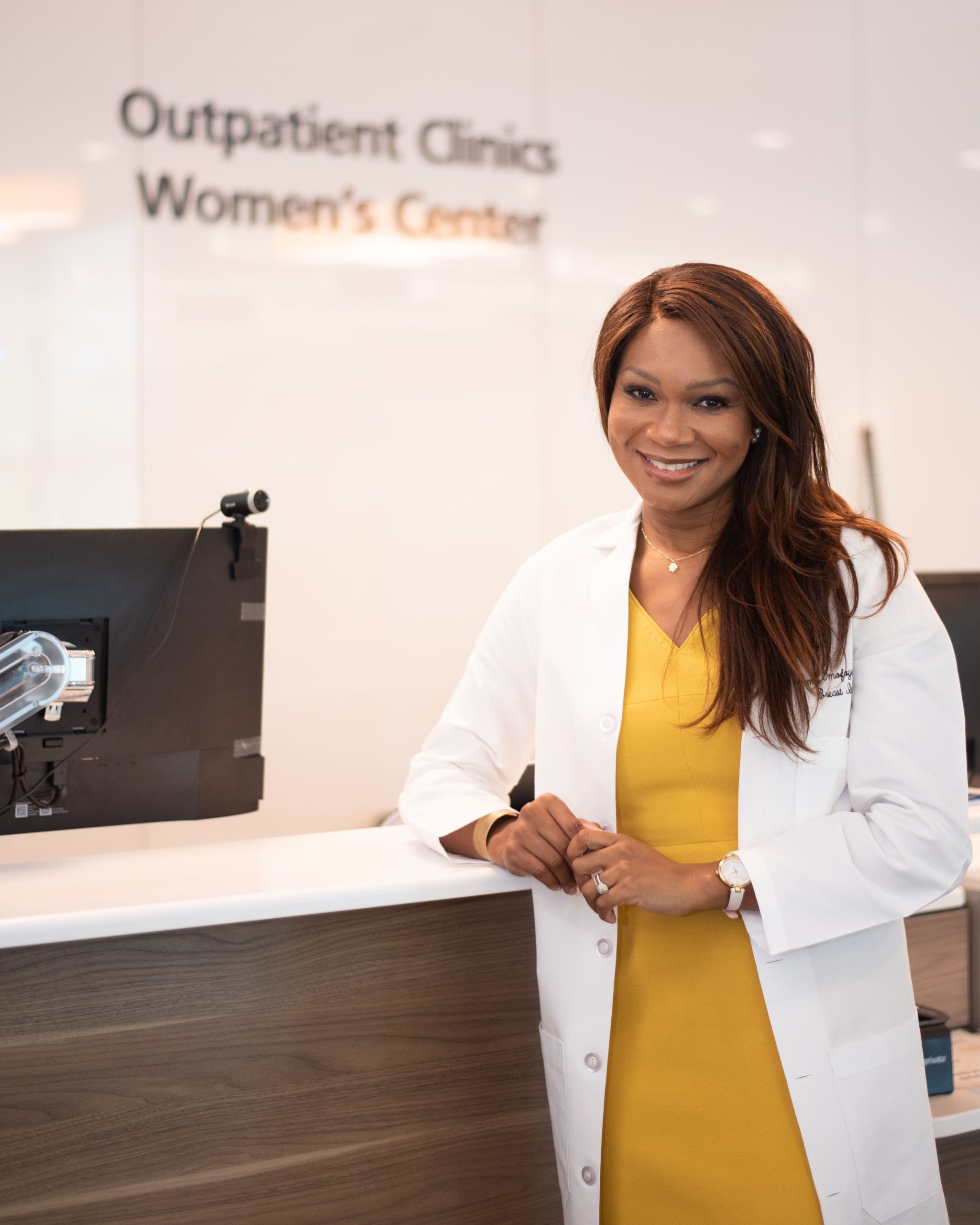 By Rodney Campbell, ABR Communications Manager
2023;16(5):10
Traveling to under-resourced parts of the world as a clinician and educator has become an important part of Toma Omofoye's life. Dr. Omofoye, an associate professor in the department of breast imaging at The University of Texas MD Anderson Cancer Center in Houston, is on a mission to raise awareness and improve patient outcomes overseas.
"For my entire life, I've been acutely aware of the importance of healthcare and health education in affecting people's lives," said Dr. Omofoye, who grew up in Nigeria.
Dr. Omofoye completed medical training and a diagnostic radiology residency at Duke University where she served as chief resident. She joined MD Anderson for a breast imaging fellowship and later became faculty.
Prep work for her current roles started when she was an undergrad: she earned a degree in chemistry and British literature from the University of West Georgia with summa cum laude honors. Her educational experience went beyond science-related classes, a decision that is paying off.
Click HERE to read more.

New Cohort of ABMS Visiting Scholars Named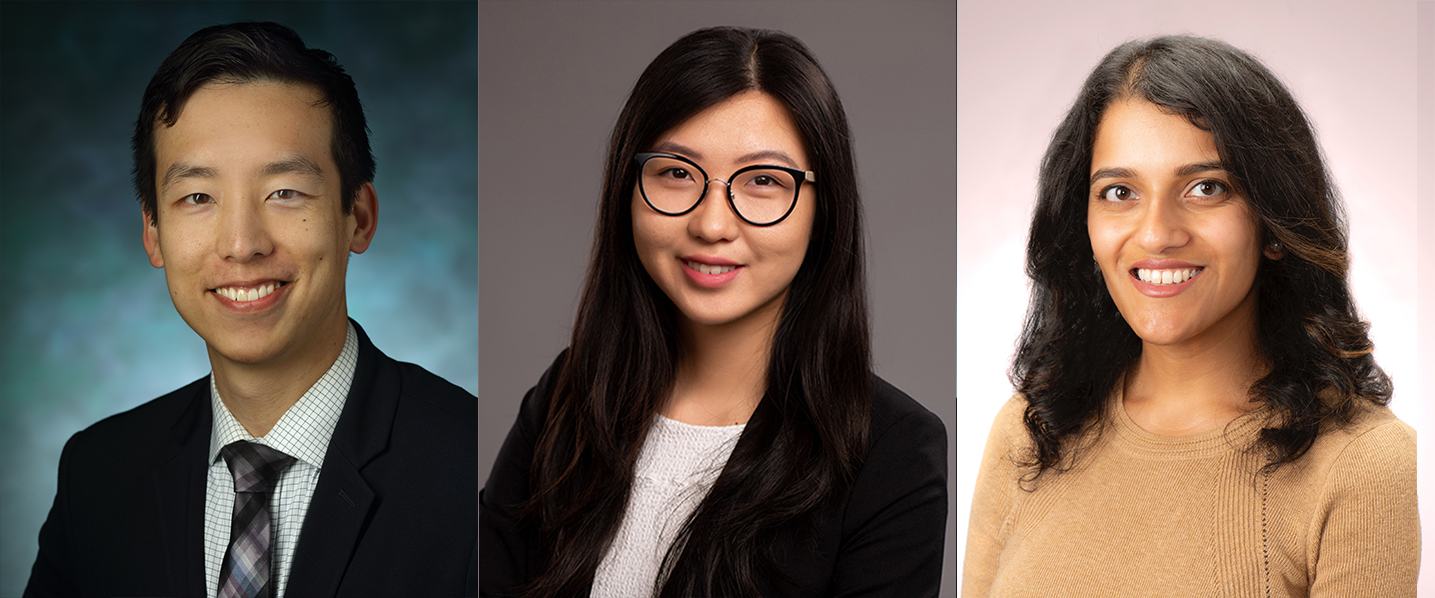 2023;16(5):11
A new class of American Board of Medical Specialties (ABMS) Visiting Scholars has been announced, including one diagnostic radiology assistant professor and two radiation oncology residents who are sponsored by the ABR.
Francis Deng, MD (diagnostic radiology), Leslie Chang, MD (radiation oncology), and Ria Mulherkar, MD (radiation oncology), were selected from a group of applicants. This is the second year the ABR has helped fund the program.
Dr. Deng is an assistant professor of radiology and radiological science at Johns Hopkins School of Medicine, Dr. Chang is a resident at Johns Hopkins, and Dr. Mulherkar is a resident at the University of Pittsburgh Medical Center Hillman Cancer Center.
Click HERE to read more.
ABR Poster in Top Three at ABMS Conference
2023;16(5):12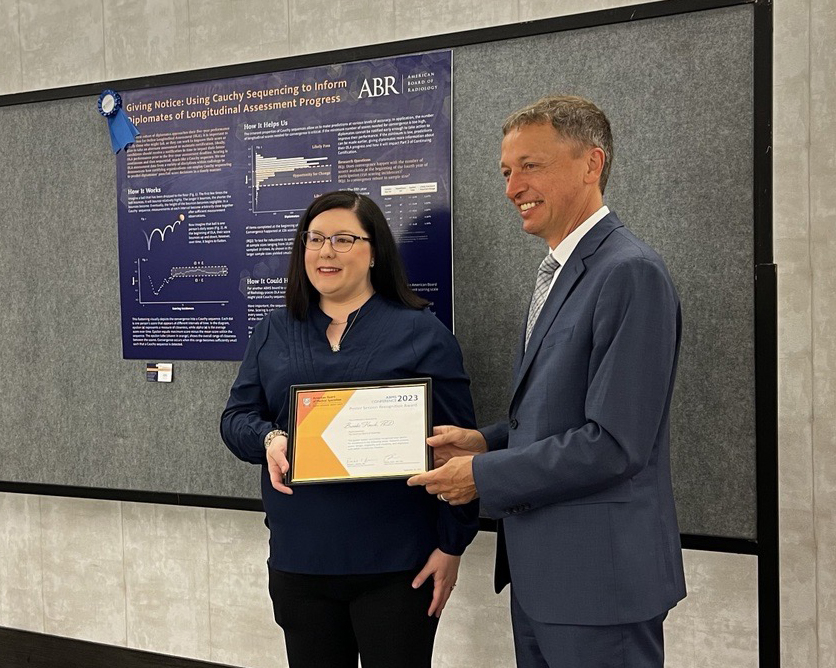 At the annual American Board of Medical Specialties (ABMS) conference in Chicago last month, the ABR presented the poster "Giving Notice: Using Cauchy Sequencing to Inform Diplomates of Longitudinal Assessment Progress." Created by ABR Psychometrician Brooke Houck, PhD, Data analyst/Statistician Yihong Ding, Communications Director David Laszakovits, Communications Manager Rodney Campbell, and UX/Graphic Designer David Short, the poster was selected as one of the top three out of more than 30 at the conference.

September 26 Blog
Resident Could See Radiology's Power After Breaking Leg as Child
September 19 Blog
His Hobby Makes a Powerful Statement
September 7 Blog
Training Required to Become an MSK Radiologist (featuring Daniel Davis, MD)
September 5 Blog
Virtual Open Houses Helps Vanderbilt UMC's Residency Program Spread the Word
September 1 Blog
Why I Enjoy Being an Abdominal Radiologist (featuring Katherine Maturen, MD, MS)
August 22 Blog
Pediatric Radiologist Teaches, Learns During Time in Tanzania
---
Help spread the word